You may have noticed last week the version number increment up to 'S8.0.'  I've had a couple queries about this, so I thought I'd explain:
S8.0 represents the past ~3months of work on the project.  The major new features are:
New playable race: Zombies — Become a zombie and nom on your friends. It's infectiously fun!
The MegaMap — Browse the massive world through a familiar web map interface.
Player Trading — Trade items and gold with other players.
More Control of your City — Limit access to your town with town doors and grant trusted player citizens more power by making them 'Town Officials.'
Player Customization — Change player color and wear shirts, accessories, and hats.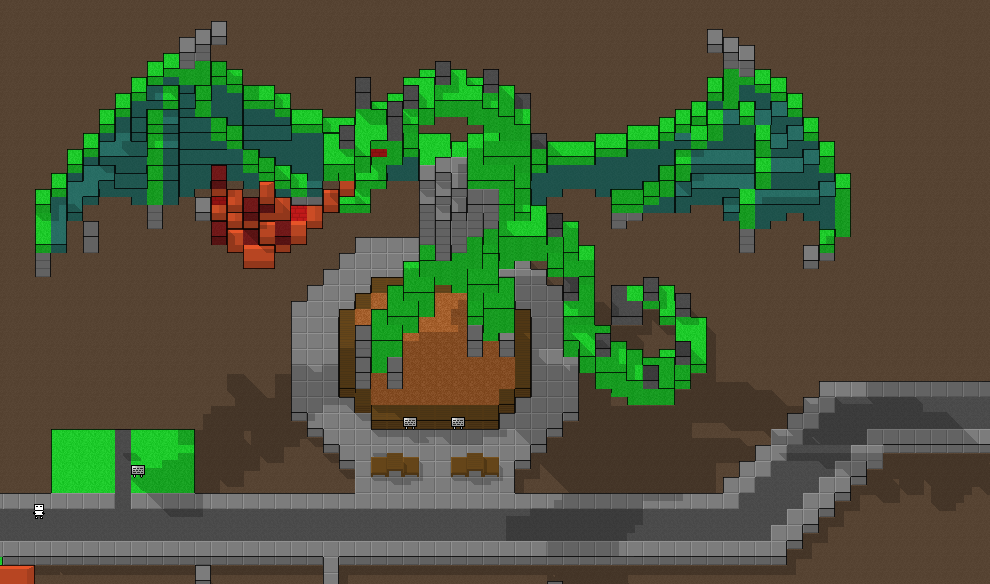 Numerous additional updates include a new weapon (the Pixel Pistol), whisper support, additional anti-grief protections, basic inventory sell-back support, and performance improvements.  If you've been playing regularly, you've seen these features be released individually already as one of the multiple times a week updates.
Since the initial public announcement of 8BitMMO less than three months ago over 30,000 players have registered to play the game. This is amazing, and I hope this momentum continues!  It gives me great satisfaction to see folks playing & enjoying the game.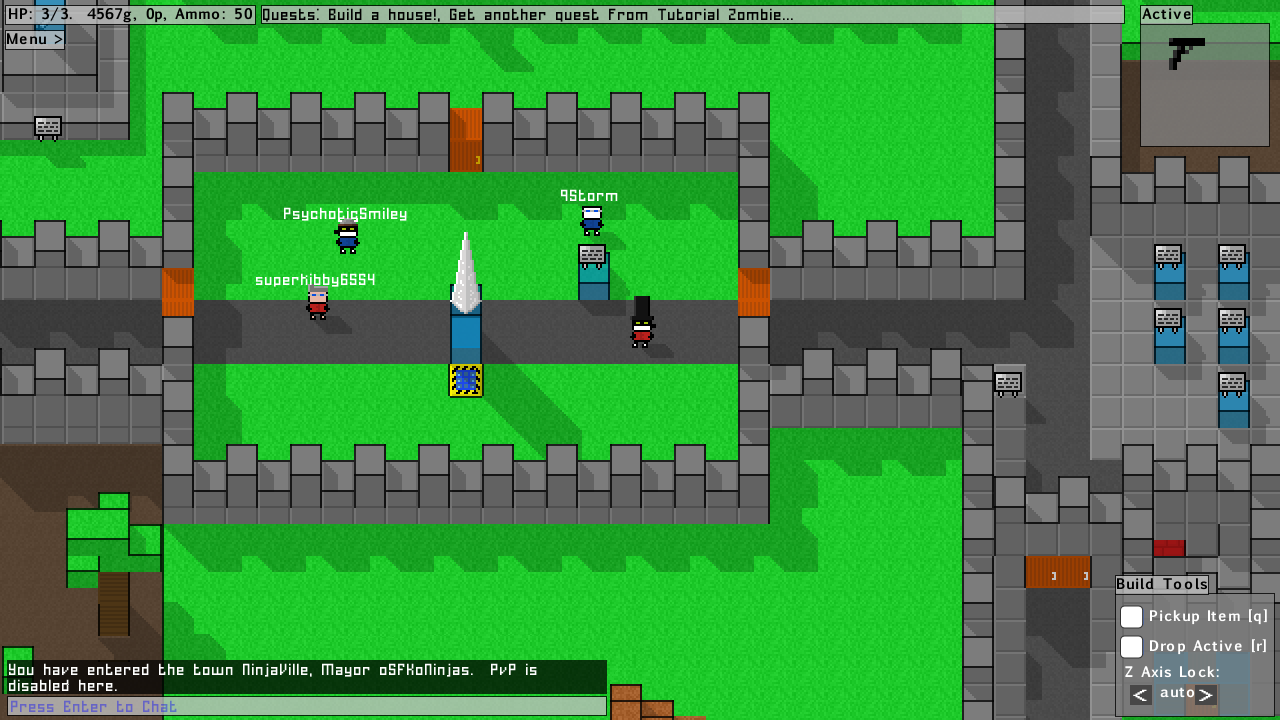 Special thanks to everyone who has submitted ideas via the suggestion box.  Many of the new features in the s8 update were inspired from the top voted suggestions.  Keep 'em coming 🙂