Awesome getting to share 8BitMMO with folks at SIX today 🙂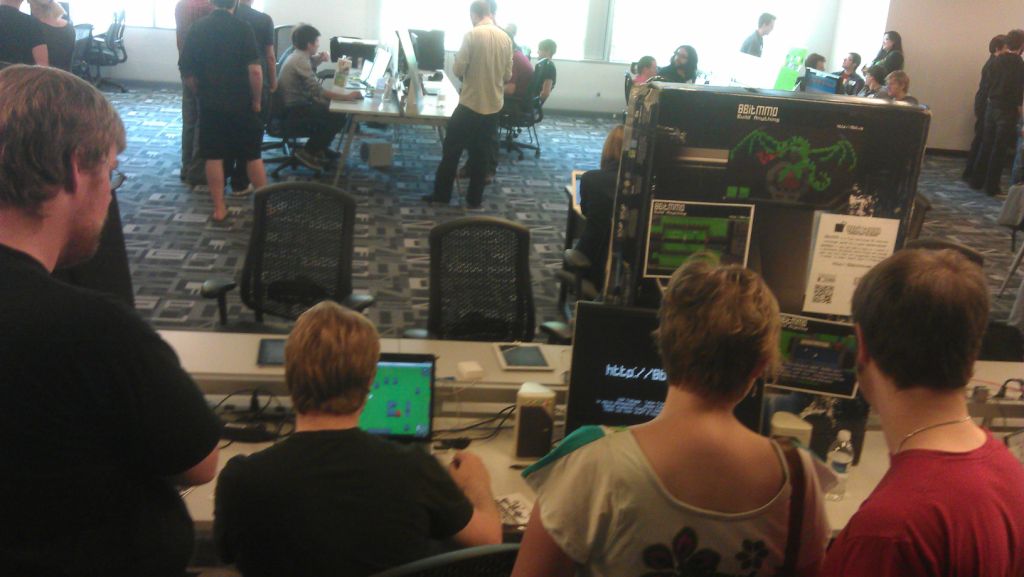 "a must play" 9.5/10 -- Gaming Capacity reviews 8BitMMO 😀 http://t.co/wthMy5xr

Sunday, Sunday, Sunday -- Check out 8BitMMO at SIX 2 - Seattle Indies Expo 2012

About to deliver over 1M game gold to @GeekGirlCon - each con attendee will receive 250g.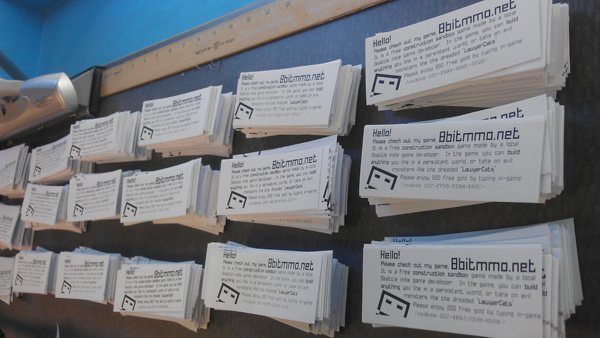 I <3 you too, @amazongames 😀

I'm very excited to announce that 8BitMMO is now playable on Amazon.com's new Game Connect service!

Via Amazon, you can link up your account for free and get access to three new items: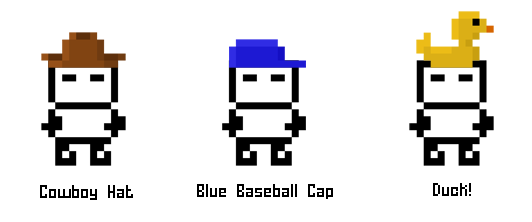 Be the envy of other players by wearing these cool hats.  Just follow these steps:
Link your 8BitMMO account to your Amazon account: go here and click Link and Play Free
When prompted, either Login to your existing 8BitMMO account, or create a new account
Now login to 8BitMMO and bring up the shop: using your mouse, hover over "Menu >" at the top left of the screen, then click "Shop"
Inside the shop, click Clothing
Now click Hats
You will now see three new unlocked hats to choose from.  Hover over one and click Use to wear it.  It is free to wear these.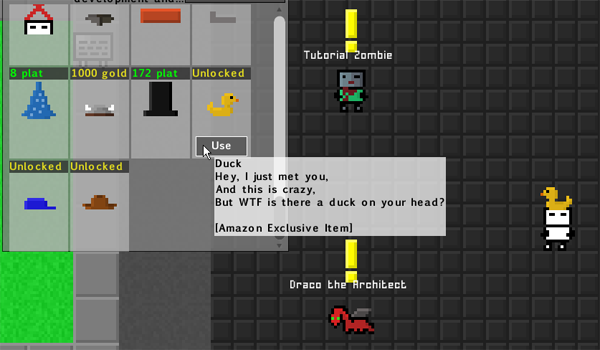 It's been awesome to work with Amazon to get this up and running, and great that they're so willing to support a small indie developer like me.  Thanks guys <3

New build up today with... secrets 😉