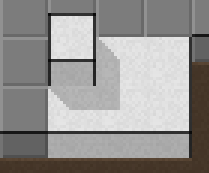 Since it's so cold outside, why not a snow tile?  Get it now from the Construction category!
Thanks to Grim for the suggestion 🙂
Coincidentally, this happens to be game build #666.  Scary.

For the next 24 hours, we're having an anti black friday sale! Everything in the shop is 5% more expensive! 😉

Check out the updated megamap here.
Wow, lots of cool new stuff 🙂

Halloween Pumpkins are officially sold out in the shop! You can still trade other players for them, though.

Pumpkins will be available until I remove them from the shop sometime this weekend. Last chance!
PS, I started my nanowrimo today! >:D