If you're a Seattle area local and want to watch me do a short presentation on the game and hang out at my table, come on down to the Power of Play in Bellevue.
We have a discount code you can use for $10 off:  'SS13'
Don't miss the Legend of Games panel, the battle to become the Top Indie Game in Seattle, the power of the REACTOR Accelerator. All followed by the Games Industry party - This is the Power of Play!  Information and registration at www.powerofplay.us

Power of Play Agenda on Thursday, January 31, 2013:

2:00pm – 3:00pm        2nd Annual Indie Game Competition

3:30pm – 5:30pm        REACTOR Accelerator Presentation and Legend of Games Panel

5:30pm – 7:30pm        Game Industry Party with Food, drinks and Networking

In addition, throughout the event, stop by any of our display tables to learn more about this year's Indie Game Competitors, Companies in REACTOR Accelerator.  Also, from 1:30pm – 3:30pm network with International Game Companies at our 2nd Annual International B2B Session.

Come to a portion or all of the Power of Play events in Bellevue, WA at:

Meydenbauer Center

11100 NE 6th Street
Bellevue, WA  98004

It's huge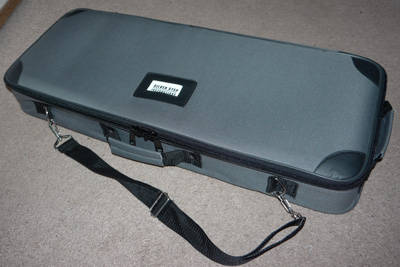 Just picked these up at the printer; can't wait to hand them out 😀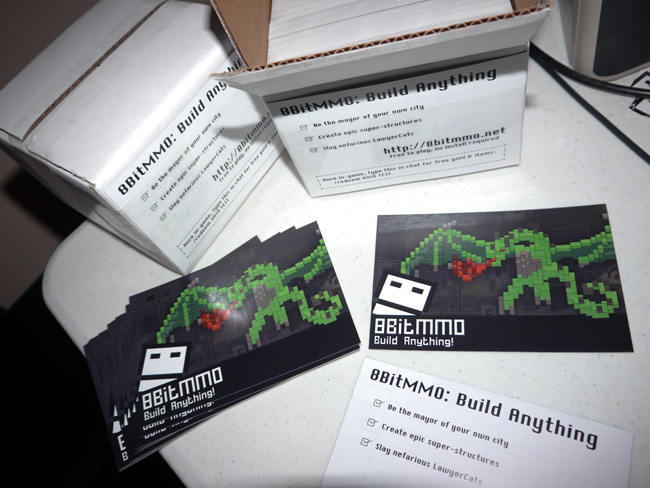 Oops, somehow missed this from a couple weeks back, but check out Ripper__X's video covering the PvP update:

Fixed bug where disconnected players could be killed, this also prevents spawn camping in PvP arenas

8BitMMO is a finalist in the 2013 Seattle Independent Game Competition!

Here is a super weird video my sketch comedy group made today.  Enjoy! 😉

I just updated Tutorial Zombie's quest text - with Root's layout changed, his text still referred to the old location.  Now it directs new players appropriately.