If you want to see me unfathomably nervous, pitching my soul in front of tons of people... then this is for you! 😛
8BitMMO, Indie Game Competition, Power of Play 2013 from Washington Interactive Network on Vimeo.

Today's update brings two changes:
First - the Java SSL code signing cert has been updated.  It was about to expire this week, but I got it renewed just in time.  So, you might see a popup that the cert has changed.
Second - one suggestion from princewilliam3 in the suggestion box that had accrued a number of votes was for left-handled doors.  It seemed like a pretty smart idea, so I implemented it for the latest build.  Having one of each looks better for double doors.  Here's an example, which is animated for no good reason 😛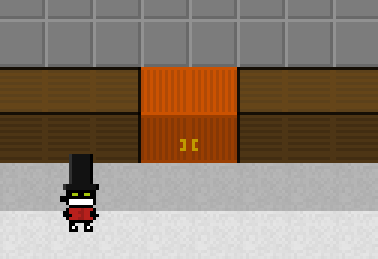 Also, since there's now six doors total, they've been moved to their own subfolder in the construction category.

The megamap is updated! If it looks old, don't forget to clear your browser's cache.
So many new things on the map to go and explore!

I am super excited to share with you that we won the 2013 Seattle Independent Game Competition!  We faced some top caliber competitors, and it's an honor to be selected as this year's winner!
Here's some pictures snapped (on my cell phone, sorry) at the event: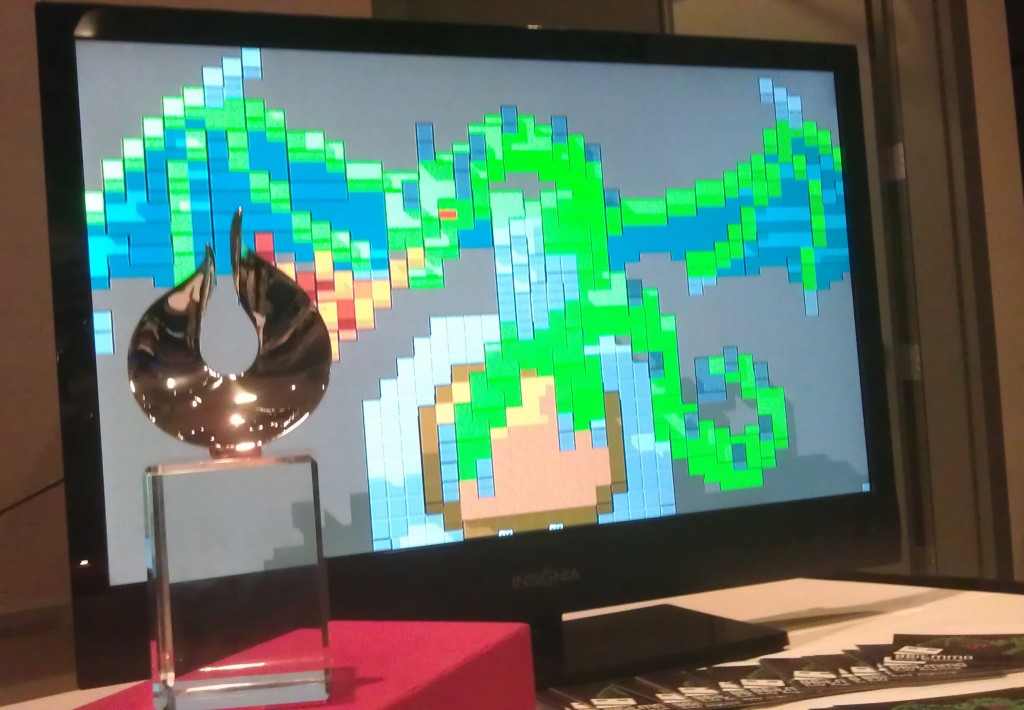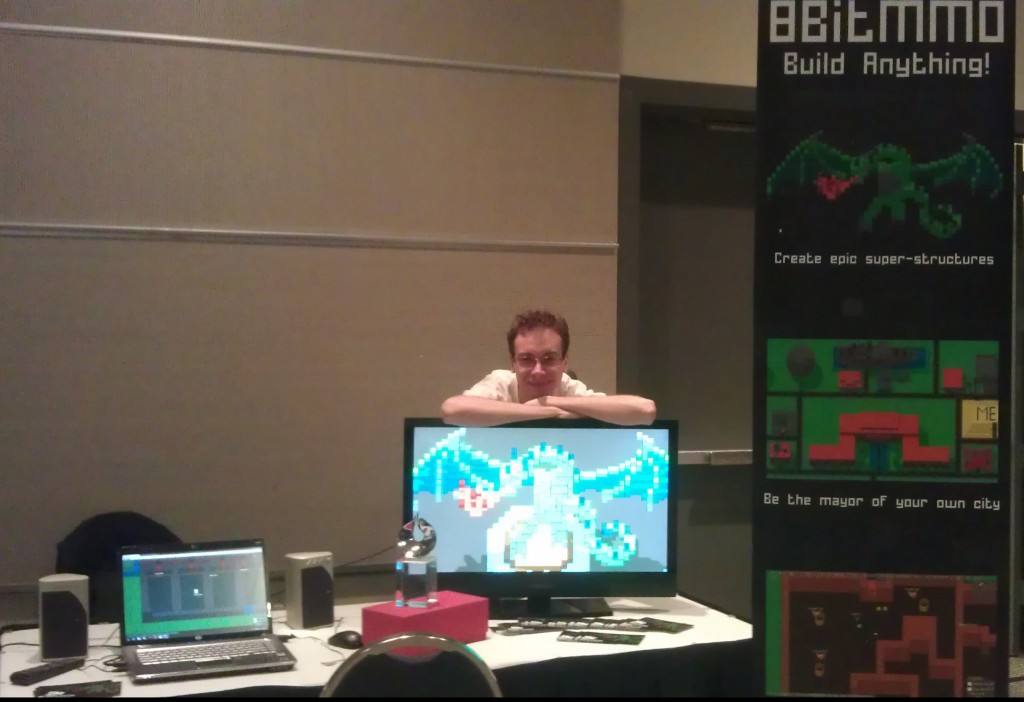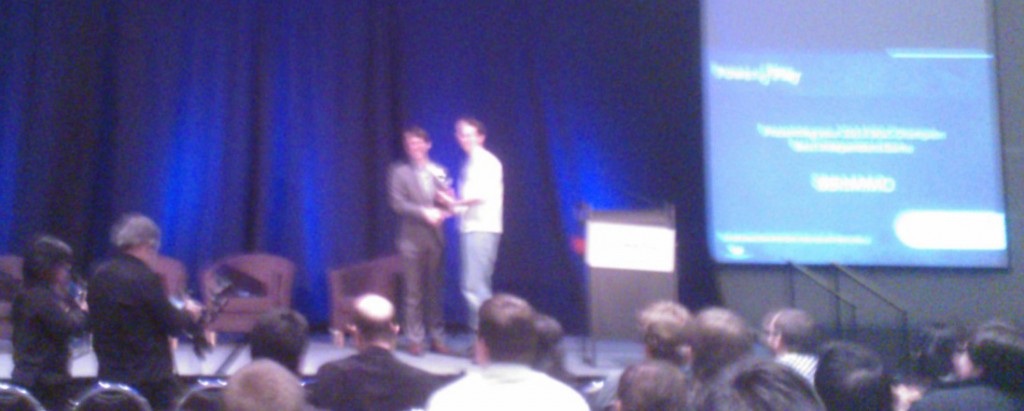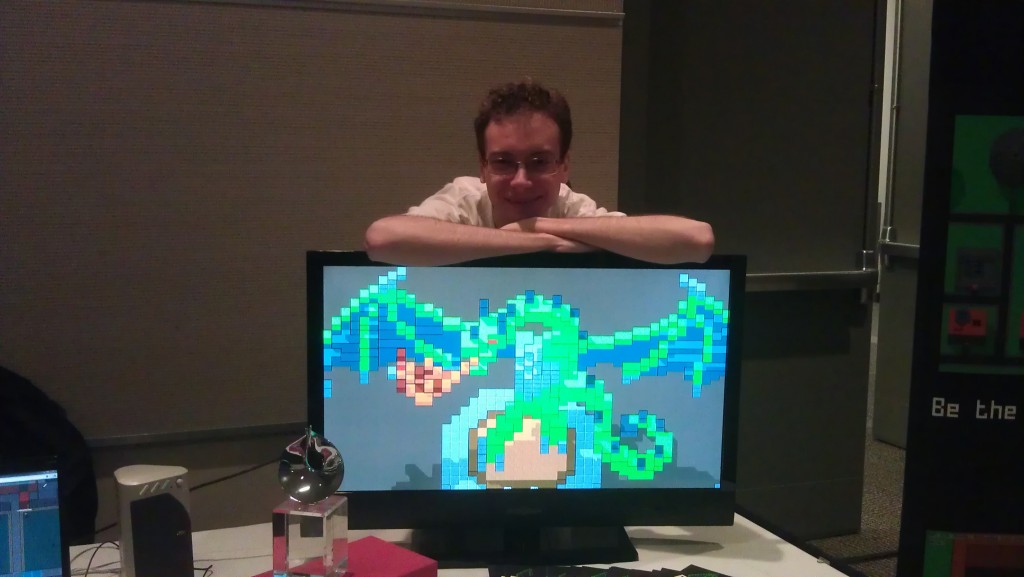 Update 2/4, one new pic I got: