Big update today!  Based on player feedback and suggestions, I've added a new leveling system to the game.  You'll notice an Exp Bar displayed next to your active item now:

You can gain experience points by:
Slay Lawyercats, Hipsters, and Slugs
Fight enemies in PvP arenas
Complete quests
Once you do, you will unlock items in the shop for each level: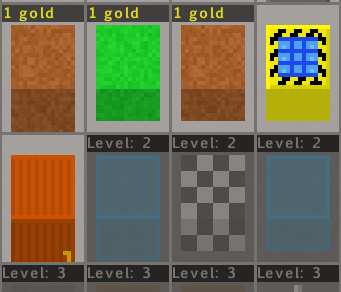 v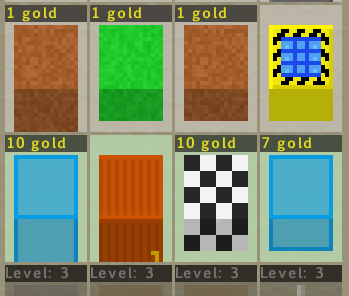 New items and shop categories with new items are highlighted in green to make them easy to find.
Some other misc changes:
Fixed bug where goldcap didn't reset if you were offline when the timer reset
Admin command /potato to remotely turn people into potatoes 😛
Let me know how you like the new system!
PS, thanks to Trololo for the trap category bug report – is now fixed.