Story
A spaceship named Aria crashed into your front yard!  Now it's up to you to find the parts she needs to escape Earth.
Adventure!
Intrigue!
Jellyfish!
A humorous adventure gamejam entry for last weekend's jam.
Download (windows only)
Download v1 - Official Gamejam Submission
Download v3 - Fixes crash on use item in pool bug [<<recommended download]
Vote!
Voting has closed, thanks for your votes!
Let's Play Videos

Commands with long results now output to their own windows.  This works for: /rewardblocks, /publicpad list, /towns, and /credits.
Speaking of /credits, if you purchased a reward tier that includes a game credit, it's now been added.  Thanks!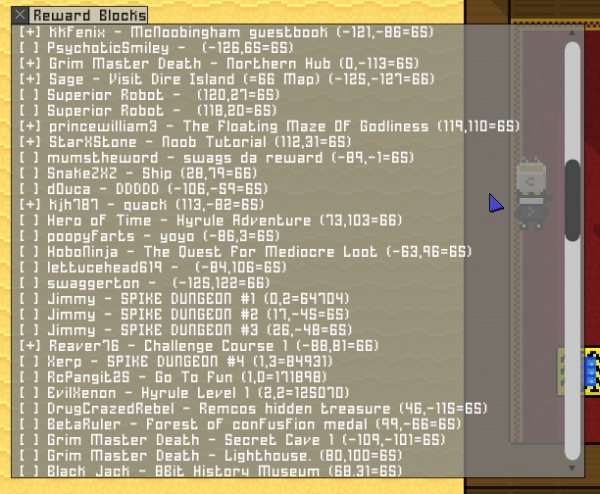 Special thanks to folks who spotting the ESC crash & scroll speed issues. 🙂

If you bought the Second Pocket Universe / Town Expansion tier during Octoberbit and filled out the survey, those have now been delivered / expanded.  If you didn't fill out the survey yet, please do.
Town Expansions
Have been expanded, enjoy!
Second Pocket Universes
You can get a list of your pocket universes with /listpockets, it will show a map id for each pocket you own.
You can then teleport to each pocket with /telepocket <map id>, ie: /telepocket 123456
In your inventory, you will find a brand new Townstone.  Place that in your pocket where you like, then return to the survey.  On the main page, there is a new reward option: "Second PU - I received it and placed TS, now ready for expand."  Submit that to notify me that you are ready for the town expansion to 5x5.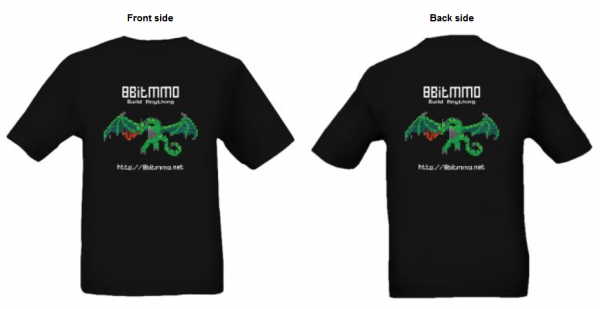 I ordered extras t-shirts for a trade show late last year and didn't end up needing them.  They've been hanging out in my file cabinet ever since.
I have a Large and an Extra Large available for the next couple days if anyone wants them.

Our fundraiser promotion is officially over!  Thanks everyone for making this by far our most successful one yet with $6,789 raised.  You're amazing!
Today fundraiser gold & plat was doubled and the region expander blocks delivered to player inventories: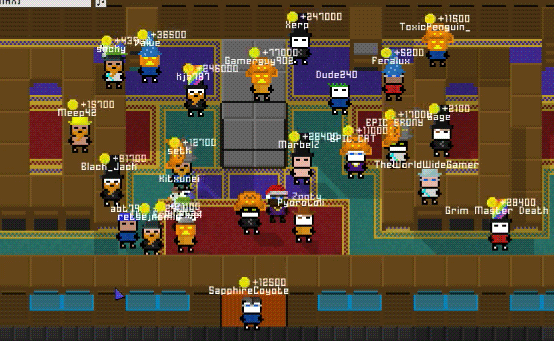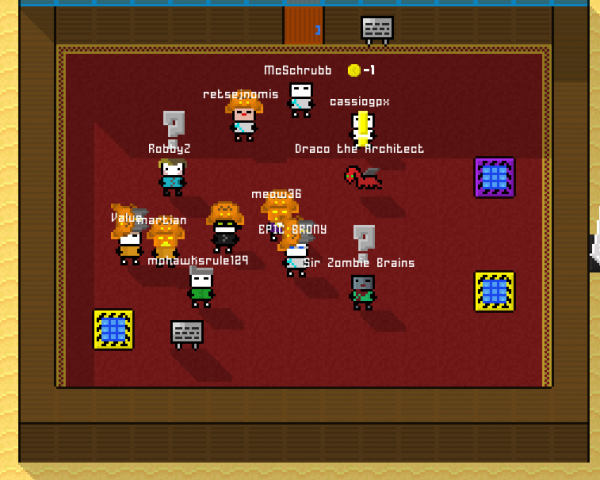 If you backed the $50 fundraiser tier, you can now get Lawyerhats via this page!
If you backed the $25 fundraiser tier, you can now get your Trap Kit via this page!
Added left/right art for shirts & accessories -- unfortunately this changed all the position indices, so you need to re-equip these items via the shop.