Merry Bitmas everybody!  We all opened our Bitmas gifts together: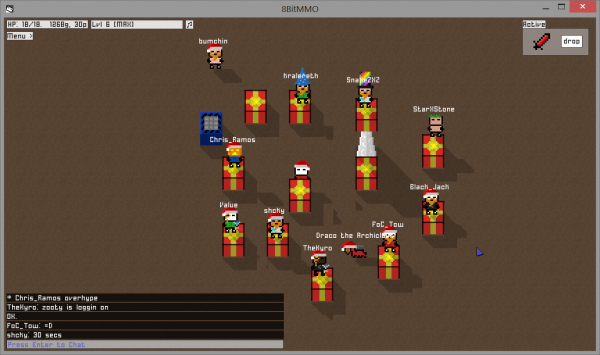 Afterwards, in true holiday spirit, there was a zombie outbreak and everyone killed each other  😛
<SnakeZXZ> Wow this christmas party took a turn
Speaking of Bitmas gifts, asedita1 sent me a pretty amazing one!  Check out this 3D Printed 8BitMMO set & poem.  Awesome asedita1, thanks so much! 🙂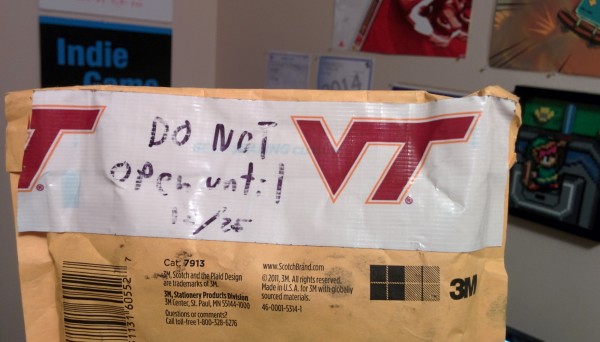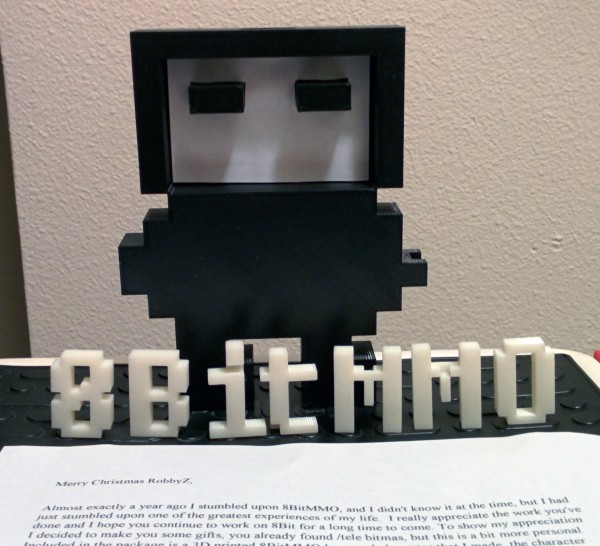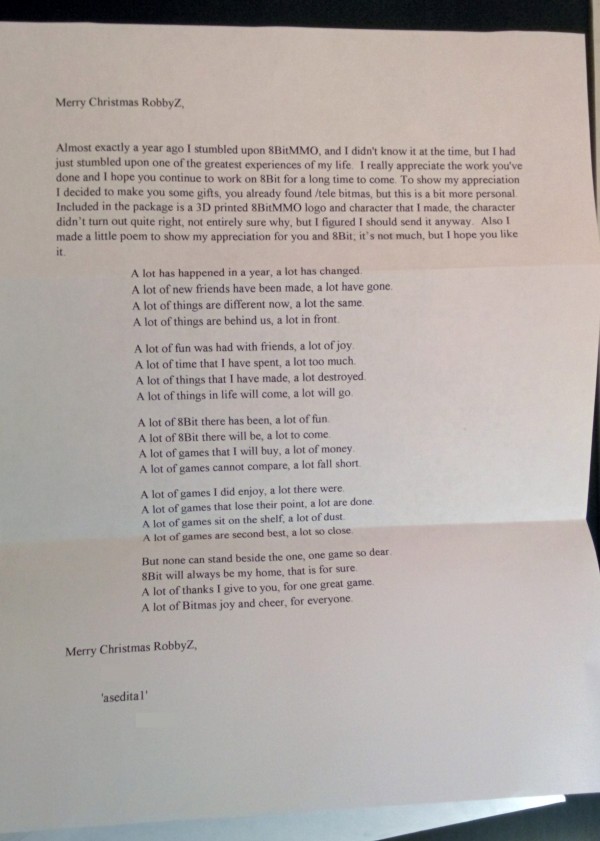 Aww, thanks!  And I really appreciate everyone's kind wishes at /tele bitmas as well: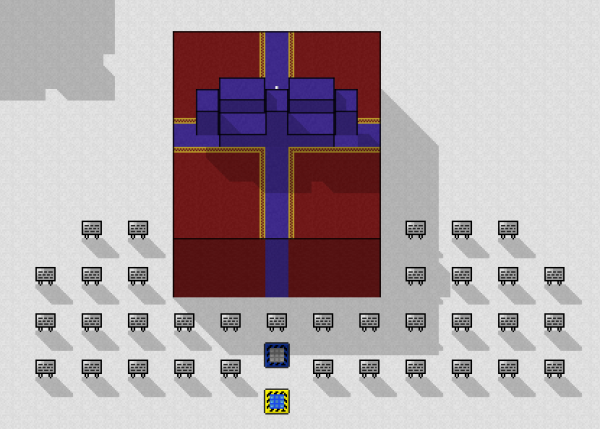 You guys are the best.  A Merry Bitmas to everyone! <3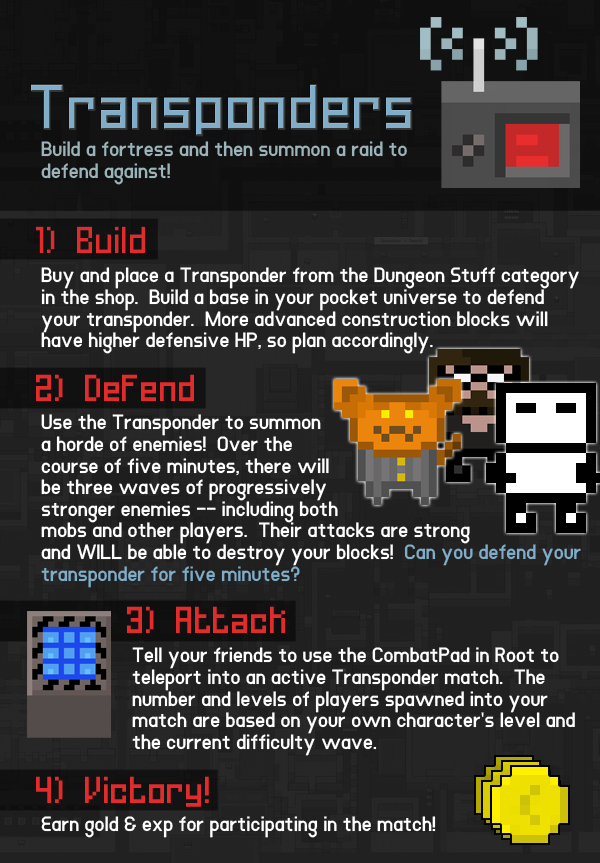 After months of development and testing, the Transponder system is now available to all players to try on Primary server!
Transponders let you build & defend a base from an invading horde of monsters (and other players).  You'll receive gold & EXP for participating in a match, and an even larger amount if you win the match.
To get started, build a base layout in your pocket that protects the transponder.  Note mobs WILL destroy blocks when the transponder is activated!  More advanced construction blocks will have higher defensive HP, so plan accordingly.  The attacking force scales to your character's level, so it should be a challenge regardless of if you're a new player or an old one.
Once you're happy with your pocket fortress, use the Transponder to summon an invading force.  If you want to fight against another player, you can ask them to use the new CombatPad in root at the same time.
At the end of the match, all participants will be given gold & exp based on how the match goes.  If you want to instantly rebuild any lost blocks, type /restorelist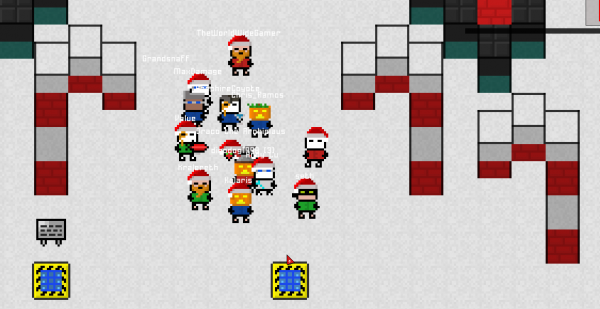 Take the new telepad in root to meet Dracoclaus.  He'll be giving out Bitmas Gifts for the next few days.
Special thanks to Grim & Asedita for the Bitmas area!

Transponders are now available for everyone to test on Potato server!  Please let me know about any bugs.
Changelog:
Fixed issue where transponders wouldn't be attacked from the left if they were on a 1x1 tile platform
Fixed transponder permissions bug where anyone could activate transponder
Transponder now publicly available for purchase in Dungeon category

It is now possible to insta-rebuild destroyed blocks from a transponder match.  Via /restorelist, you can get a list of the five most recent matches and how many blocks were destroyed in each.  With /restorelimbo, you can restore destroyed blocks from a given match.  Currently the cost for this is 1 plat per instant rebuild. (Shown in the video at 4:56)
Super fancy UI for when starting & finishing match (check it out in the video at 4:26)
Fixed bug where mobs would attack other attackers
Match observers should not be targeted or be able to cause damage to mobs
Block HP now scales to its relative cost for most gold blocks & doors
Block & Player HP heals to full HP at the beginning of a match
Disallow changes to townpvp during a transponder battle

Some small changes to how fonts are handled:
Non-english language: will render using entirely system TTF fonts (looks nicer & more consistent than mixing fonts within the same sentence)
Custom texture pack authors can now dump in chatFont.ttf, questHeaderFont.ttf, and questFont.ttf files into HTMudWeb.zip to change up the in-game fonts
These changes are only currently being tested on Potato live.
Here's some random fonts for texture pack testing: