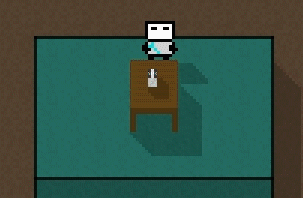 A couple updates today:
Dice added!  Ever needed a random number for a minigame?  Now you have one 🙂
Water death now uses normal respawn rules
/buypocket - purchases a new pocket universe for 10p. Pocket will be a standard new pocket (2x2 regions big with no townstone placed yet).

A little more than a year ago, we launched on Steam Early Access.  I'm excited to now transition to full release!
Based on user feedback, I've added during that time:
Music from chiptune legends Danimal Cannon, Zef, PROTODOME, and Honin Myo Audio
Many new buildables, including household goods and many new kinds of blocks
New weapons, like the Hammer or Laser Rifle
Achievements & Trading Cards
The Oven, to allow for transforming items into other items
New user interface, including improved inventory, quest window, and build tools that more clearly indicate what build mode you're in
Localization into Japanese, German, and Spanish
Performance enhancements
An all new megamap to handle the massive size of the world -- a player-built space now larger than the combined landmass of the United Kingdom.
Pocket Universes, your own private universe to build in without having to find a spot on one of the main maps
Pocket Townstones to allow players to start a town with only gold
Containers - store objects in a box with various permission levels
Seasonal events, like CalcMMO or the Easter Egg Hunt
Mac & Linux builds
Transponders, a whole new PvE/PvP game mode that rewards smart base building.  Can you survive the attack?
And many other smaller updates
Thanks for being part of the community! I couldn't have done it without you 🙂

At 3PM Pacific, we'll be celebrating our official 1.0 launch!  But it hasn't been quick to get here.  8BitMMO's development originally started in 2001, and had a great many rewrites in the intervening fourteen years.
Over the years, I have saved screenshots of what the project looked like. I've also provided below some insights as to my thought process and other stuff going on in my life.  This post ended up being far more personal than I intended, but maybe it'll end up being useful to someone out there.  Indie dev isn't an easy road.  I've had great victories and bad times both.  So ready your modems, because this post is gonna be long.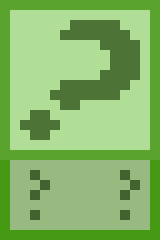 Experimenting with a couple notable changes aimed at making it easier to build cool stuff for players of all levels without also breaking the bitconomy too badly (hopefully):
Added Mystery Boxes, which allow you to randomly get a plat block (or maybe even a rare block) for a mere 1,800g.  (This might be way too low, but let me know what you think in the comments)
Goldcap upped from 1k to 2k per gold cycle
Mobs give more gold per kill, especially low level mobs
Expand blocks cannot be used for the first ten seconds of their existence to prevent accidental use when opening a mystery box
Dungeon items are much cheaper (hopefully we'll see more player-built dungeons in future)
250+ and 2k expand blocks now available for direct purchase in the shop
Still experimenting with the balancing on this, so let me know what you think.
UPDATE: Based on everyone's feedback, I've just made the following changes to the Mystery Box:
Upped price, now costs 3750g
For common items, the items given will bias towards less expensive items & dungeon items (the more expensive the item, the less likely it is)
Rares are now more rare
Fixed mystery box shop description in foreign languages

Today's update brings eight new plastics: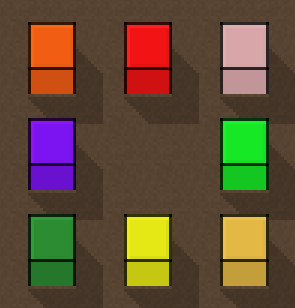 There's also in-game support for Spanish now thanks to Chris_Ramos!  Website translations should be uploaded soon.