At 3PM Pacific, we'll be celebrating our official 1.0 launch!  But it hasn't been quick to get here.  8BitMMO's development originally started in 2001, and had a great many rewrites in the intervening fourteen years.
Over the years, I have saved screenshots of what the project looked like. I've also provided below some insights as to my thought process and other stuff going on in my life.  This post ended up being far more personal than I intended, but maybe it'll end up being useful to someone out there.  Indie dev isn't an easy road.  I've had great victories and bad times both.  So ready your modems, because this post is gonna be long.

To sum up fourteen years of dev...
This: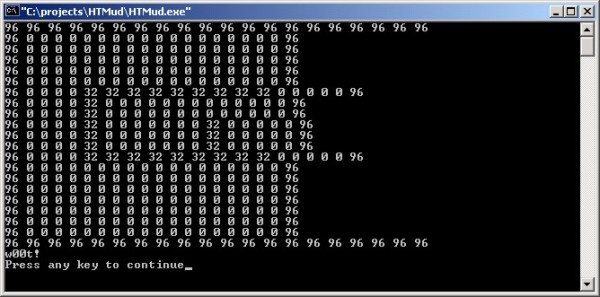 Became this: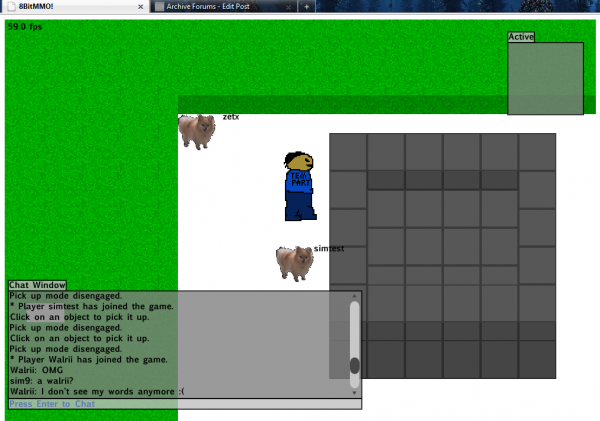 And then later became this: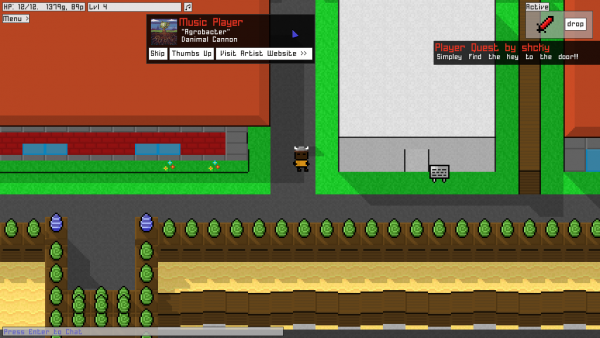 There was a lot stuff in-between that though... let's go back to 2001 and take a look at the many, many scrapped engines and intermediary steps...
(This post is split into multiple pages, use page icons below to navigate)