Today's build focuses on two things:
Preparing for text translation - you'll note some new flag icons when starting the game.  Clicking them won't do anything (yet) though.  If you notice any text no longer displaying correctly, please report the bug on the forums with a screenshot.
New Turbo packs - If you want to get access to Turbo Capitalism before beating the game once, now there's a way to do that.

Show the item's recipe on discovered items list
Added a hint screen for if players get stuck trying to make the Blunderbuss (new button displays after 3 minutes on that goal)
Marquee sell no longer summons an elder god to destroy your speakers
Fixed a bug where selling a resource individually didn't play a SFX
Right click drag to pan
Fixed bug where inventory items were not available after prestige.

Starting tonight, I'll be demoing MoI at five venues across the next four weeks! If you'll be at any, please say hi.  I'll be giving visitors beta links!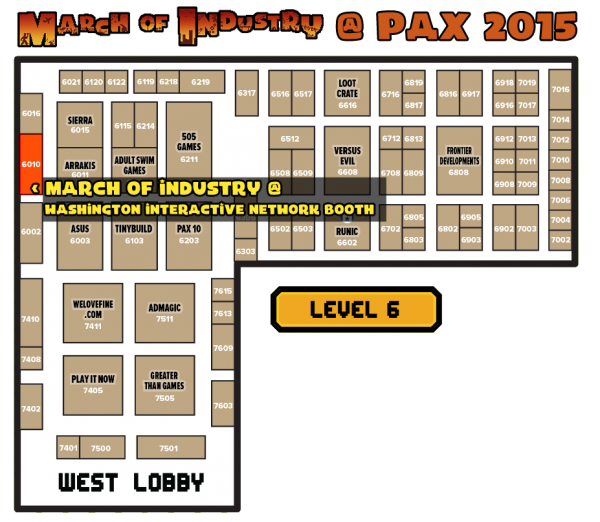 List of discovered resources is now saved between sessions
Now when you have finished a tech age, the levelup display will notify you
Different fanfare SFX for level up progression vs age finish progression
Emoji grenade now makes a boom! in the SFX
Black hole makes a delightfully terrifying black hole noise
Turbo SFX are now stopwatches

Manual update required - please read.  A couple updates to the auto-updater today:
Fixed an issue where sometimes patch files wouldn't download correctly and would have to fall back on the full file alternate
Fixed an issue where updating the autoupdater doesn't work at all
Because of issue #2, you'll need to manually reinstall AESU from the secret beta webpage.  There's a new installer link (which now has a '-3' suffix).  Future AESU updates should self-install in future.
The new AESU displays 'Build 3' in the Help > About screen.

Thanks for all the feedback and bug reports!  Here's a patch which addresses a bunch of them:
Box values will always be positive
Selling should never cause you to lose money
Boxes will only load as many resources as they can fit value-wise
Some weapons were not properly categorized as weapons
Some weapons were not being credited to the right tech level / age for some objectives
Rebalanced Potato-age weapons to reward more complex creations
Expand cost should not go negative

March of Industry will be featured in the 8-bit History collection in the OBJECT exhibit space -- it opens Friday!

March of Industry just crossed 7k beta sign-up requests!


Users of standalone desktop edition and 8bitmmo.net browser edition can now buy plat packs with credit cards worldwide via Stripe.  This payment method is directly integrated (no manually copying plat tokens required), and even has an option to remember your payment details for future purchases.  Best of all, any plat purchase via Stripe will credit your account with the new stripe hat!