I just picked this up for $1 (including shipping from Hong Kong to USA):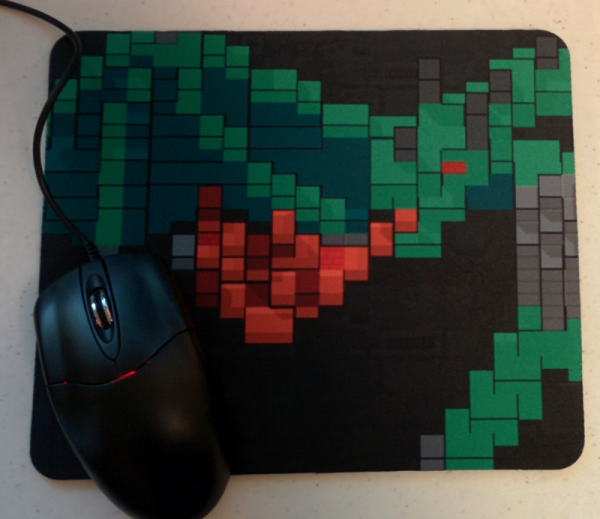 Here's how I did it:
Head to retailmenot and plug in "mousepad" for mousepad deals.  Grab one of the $.99 mousepad coupon codes
I went with a company called Artscow.
You might not want to use your main e-mail, because they're going to spam it with stuff every day, even if you opt out during registration.
I got the "Large Mousepad"
Here's some art you can use.
It ships from Hong Kong, so it takes a couple weeks to arrive.  On the plus side, this probably means international shipping isn't extra.
EDIT: Apparently not all the codes there get you the $1 pad + free shipping.  Try this one:  Z099MOUSEPADNSQNK or the others on the retailmenot site.