Thanks to everyone who joined for the hatstream today.  We made SEVEN potential NovemberBit hats.
The Novemberbit reward page has been updated with a voting system.  If you've backed $49+, you can vote for the official Novemberbit Exclusive Reward Hat.  The winning hat will only be available to the $49+ backers.
The hats that don't win will either be discarded, made available for public purchase, or added to my secret hat stockpile.

Also, wild grass has been fixed so that it gives the correct number of wild grasses.  If you previously claimed them, you can reclaim to get your additional +1 wild grass.

Desktop and applet versions updated with:
Disconnection message added so you know when you get disconnected
Fixed bug where teleporting sometimes caused player to get stuck
Shift+H can be used to toggle on/off chat notifications
Chat notifications don't show on top of chat window
Login process is a bit nicer with errors properly displayed, please wait screen, etc

9BitMMO build 2032 now includes an optional rotation mode.  Press F8 and you will be able to walk around with the camera following behind the player.  Note there's a lot of bugs with the new mode, but it can be neat to check out stuff from a new angle 😉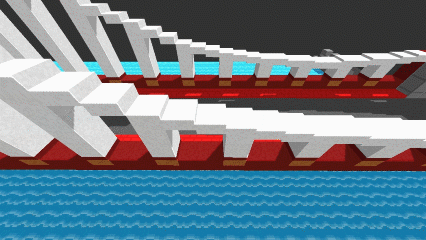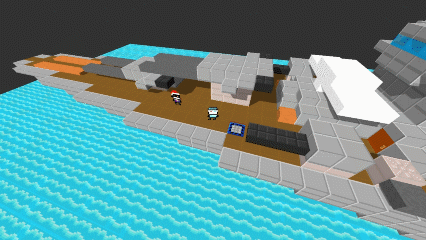 Fixed a bug where placing/picking up indoors in 3d mode caused the wrong block to be picked up or placed in wrong position
Z-axis lock now works in 3d mode, including CTRL+[ and CTRL+] hotkeys
Shop is less broken:  all items listed on each shop page, plus back button added (including backspace hotkey)


Our annual server fundraiser / mega-sale has just kicked-off... and it's the most exciting one yet!  It includes a new landrush, possible doubleplat, and a variety of new items.  There's even a 500,000 gold giveaway that's free to enter, sponsored by Kjh787.
New this year: most rewards can be gotten right away, including the mysterious 3D Test Glasses.  What do they do?