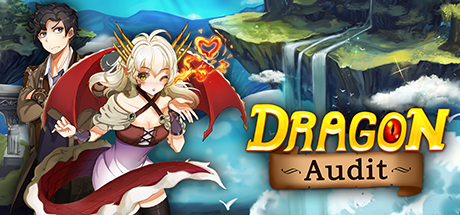 Dragon Audit is my latest indie game project:
Dragon Audit is the #1 adventure game about dragons and auditing them!  A battle accountant storms the castle to rescue a princess, but accidentally rescues an overly friendly dragoness instead. Now they're on a wild adventure to save his hometown from dark forces.
If you enjoyed my previous game jams Spaceship Crashed or The Implausible Zone, you'll like Dragon Audit as it brings similar gameplay and comedy but with a fully 3D environment.
You can check out the trailer now on the brand new Steam store page for the game.