I don't generally make external announcements (posts outside this blog/twitter/facebook) very often since I'm frequently updating the game here and there in smaller bits and pieces… but I realized it had been since August that I'd even sent out a newsletter, and people who don't check the site often might appreciate a write-up.
So here's a quick overview of all the major updates to 8BitMMO over the past few months.
PvP Update Launched
The Player vs Player update lets you mark your town as a PvP Arena.  Players will be able to respawn at spawn points you designate, allowing for fast paced combat.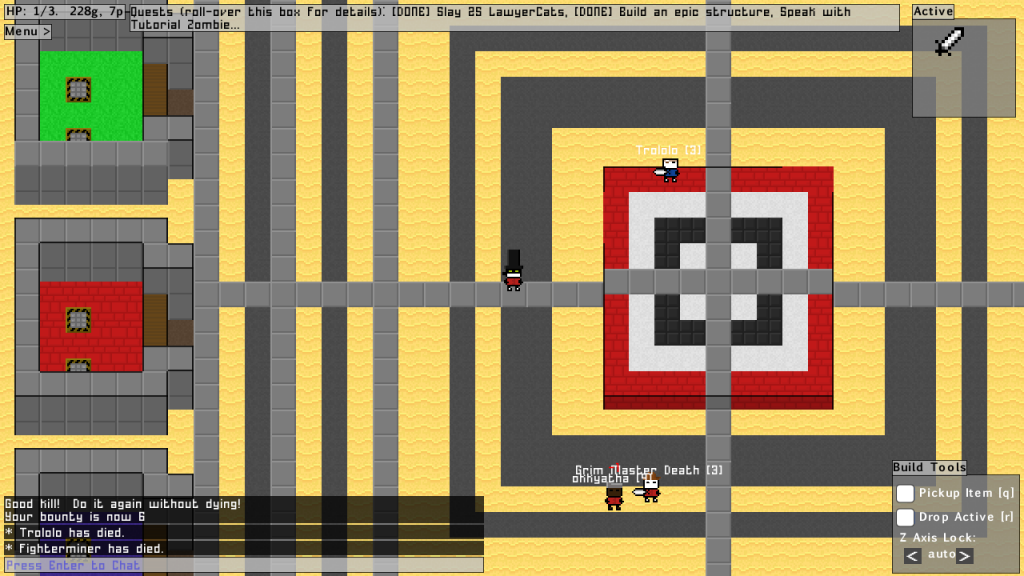 Several modes can be set, including:
Normal PvP – Earn 3 gold per kill
Bounty PvP – Each player has a 'bounty' shown over their head in square brackets next to their name.  The more consecutive kills, the higher your bounty.  Killing another player resets their bounty, and gives you their bounty's worth in gold.  How high can you get your bounty?
Dungeon (PvE) – This setting disables PvP, but respawns happen at player designated spawn points.  The game will refer to the dungeon as a town.  Don't forget to place some monster spawners for players to fight!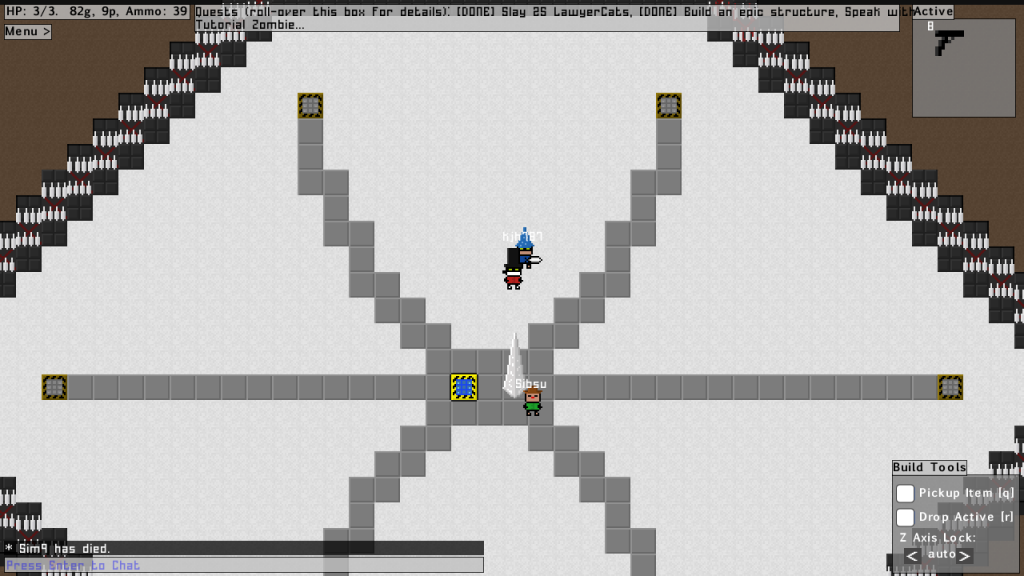 For more details on the PvP update, please see this blog post.
New Server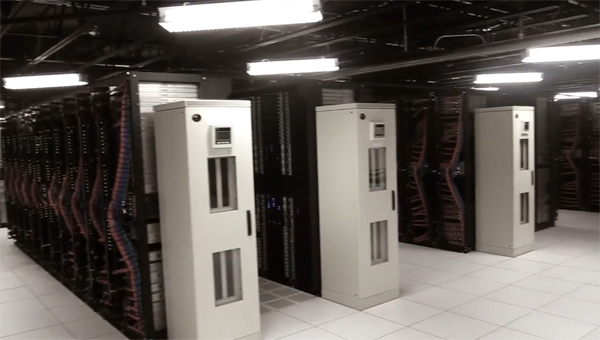 We are now running on a new server.  The new machine is faster (3.4ghz quad core instead of 2.66 ghz quad core) and features better connectivity — load times should be slightly faster, ping times slightly lower, and hopefully no more random connection outages.
Holiday Megasale
For the new few days, everything in the plat shop is 50% off via Amazon and Google Wallet.
Gold & HP Status Notifications
This one has been way overdue, but I've finally added status change notifications over player & npc heads.  No more "you got 1 gold" messages filling up the chat window, as this will instead be shown with an icon over your head.  HP damage is also shown in a red font.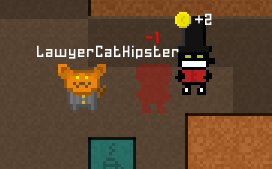 Gold is now added directly to your player, instead of having to manually pick it up.
Also, Hipsters now give two gold instead of one.
Root Reorganization
Please note that as a result of the PvP update, I've updated the town of Root to have telepads directly to a couple PvP arenas: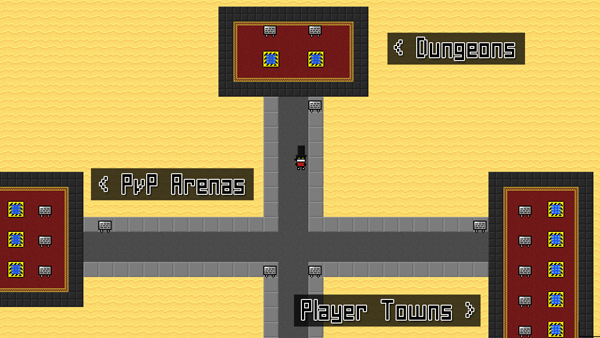 New Buildable Tile: Snow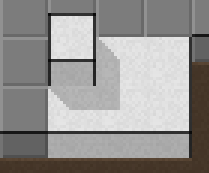 Since it's so cold outside, why not a snow tile?  Get it now from the Construction category!
Map Update
The map was updated with the latest & greatest — check it out here.
Halloween Pumpkins
I made a special block for Halloween.  The new block is a pumpkin block, which you can light for 10 minutes by pressing E while standing next to it.  Includes realistic candle flicker animation!

Due to shoddy construction and toxic materials used, there is a slight chance something terrible might happen when you light it.  But I am assured by the manufacturer that the majority of consumers do not perish in tragic pumpkin accidents.
Awesome Player Constructions
Check out the results of the Make Something Awesome contest to check out some impressive player buildings in screenshot form.  Also cool is this ballroom.