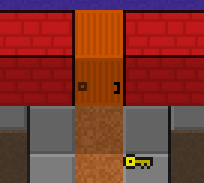 We just hit 75,000 registered users!
Also, the keys & doors update is now live:  There are now three different key/door pairs, and keys generated are unique to each city.  You can give/trade players keys or have them autospawn.  Use them to give only specific people in a city access to a building, or to make dungeons more interesting!
I have added one to the first dungeon, the Law Offices of LOL & LOL.