In build 923, just released, you can now customize your key binds.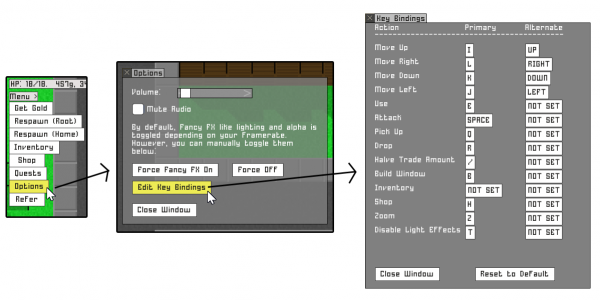 Want to use Z,Q,S,D to move instead of W,A,S,D?  Now you can!  Just go to Menu > Options > Edit Key Bindings.  You can change your key bindings in any version of the game.
Note that if you use the web edition, you will have to restart your browser and clear your cache to get this update.  If you don't have a Edit Key Bindings button on the Options screen, you are not on the most recent build (923).