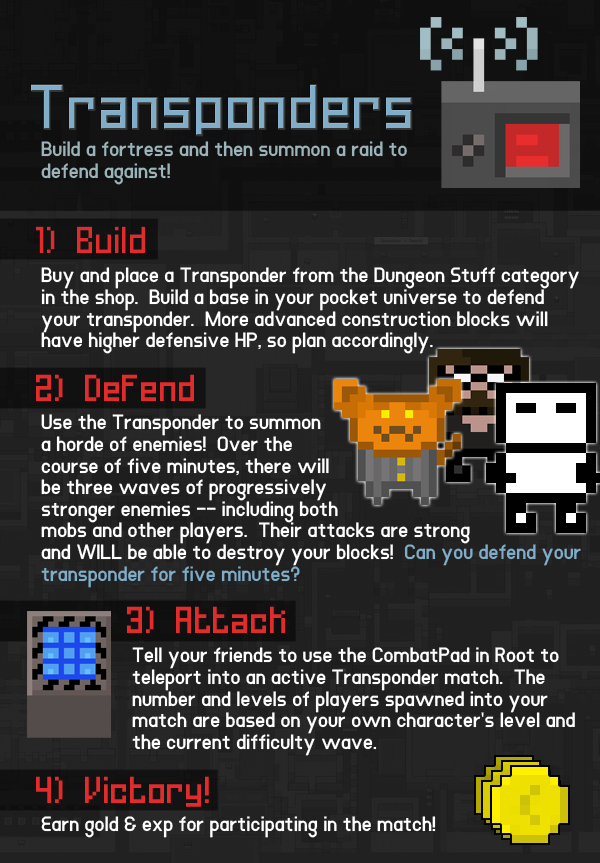 After months of development and testing, the Transponder system is now available to all players to try on Primary server!
Transponders let you build & defend a base from an invading horde of monsters (and other players).  You'll receive gold & EXP for participating in a match, and an even larger amount if you win the match.
To get started, build a base layout in your pocket that protects the transponder.  Note mobs WILL destroy blocks when the transponder is activated!  More advanced construction blocks will have higher defensive HP, so plan accordingly.  The attacking force scales to your character's level, so it should be a challenge regardless of if you're a new player or an old one.
Once you're happy with your pocket fortress, use the Transponder to summon an invading force.  If you want to fight against another player, you can ask them to use the new CombatPad in root at the same time.
At the end of the match, all participants will be given gold & exp based on how the match goes.  If you want to instantly rebuild any lost blocks, type /restorelist